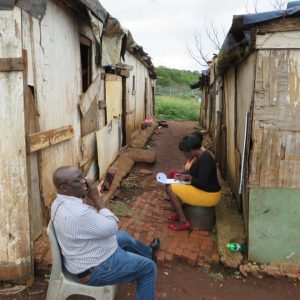 In November 2015, PPT successfully completed this significant assignment which delivered comprehensive settlement upgrading plans for seven informal settlement areas.
Full products (feasibilities and settlement plans) were developed.
Certain important innovations were developed / proposed including in respect of: a hybrid urban/rural tenure and township solution; proactive management of wetland areas; settlement management regime regime (e.g. pertaining to informal rental, relocations and the occupation of wetlands).
The work included a new electronic socio-survey method using Android tablets and local Khandu software.