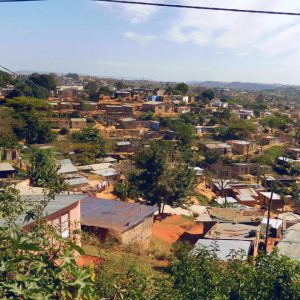 PPT successfully completed the feasibility phase of this housing, upgrading and precinct redevelopment project in January 2016.
2,222 densified housing opportunities will be provided. The project focuses on the Ezakheleni and eMhlabeni settlements (Umlazi, eThekwini).
This is a priority node within Umlazi adjacent to the Mangosuthu University of Technology the Comtech campus. Technical feasibilities, socio-economic surveys, and preliminary planning and design work have been completed.
Land issues are still being resolved. PPT was contracted by eThekwini Municipality and Ukululungisa revolving preparation funding is also being utilised. PPT hopes to play a role in the next phase (detailed design).