Our Personnel and Trustees
---
PPT has a core staff complement of nine but in additional makes extensive use of outsourced service providers and partner organizations in order to service the multiplicity of projects in which it is involved at any point in time.
All of PPT's core staff, with the exception of Liesel du Plessis, are based at PPT's Durban office. Liesel is based in the Eastern Cape (Port Elizabeth).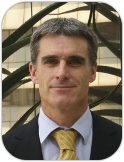 Mark Misselhorn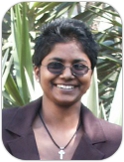 Inba Govender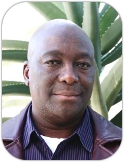 Nana Ndlovu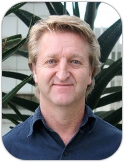 Robert Mann
UPPF National Coordinator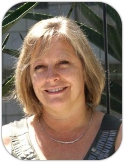 Liesel du Plessis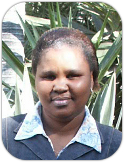 Angel Ngcobo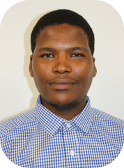 Ndumiso Mzobe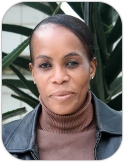 Nokuthula Mlambo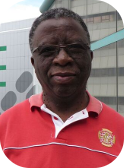 Mandla Sindane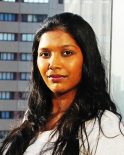 Tanya Dayaram

Tholiwe Ngidi
Enterprise Development Specialist
Board:
---
PPT currently has a Board of eight Trustees with diverse and extensive expertise in various fields. Most of these Trustees have served on PPT's Board for extended periods and several since PPT's establishment years. Four Board meetings are held per annum. The Finance and Operation Committees of PPT's Board meet approximately six times a year, with two additional joint meetings of these Committees principally to discuss strategic issues.

S'bongile Mthembu is co-chair of the PPT Board and serves on its Operations Committee. She is the founder member of Iphungelimnandi Development Services, a company that specializes in the management of community based development programmes, social development facilitation and capacity building and training. She holds an MSC Degree in Regional Planning and Housing with over 20 years of experience in community and rural development.

Peter Robinson is co-chair of the PPT Board and serves on its Operations Committee and is a founding trustee. He is an Urban and Regional Planner, working in private practice and was Head of the Planning Programme in the School of Architecture, Planning & Housing at the University of KwaZulu-Natal until 2009. He has extensive experience in urban and rural development issues. He was one of the founders of the Cato Manor urban reconstruction project and was chair of the Board of the Cato Manor Development Association for many years.

Nkosinathi Ndelu is a past Co-Chair of the PPT Board (1993-2006). He is currently the Managing Director of Africa Mayibuye Leadership (Pty) Ltd a consultancy involved in assisting local government and other organizations in leadership development and management skills. He has several associations with community development initiatives including the Cato Manor Development Association, Durban Functional Region – Interim Development Forum, and Community Based Public Works Programme.

Ilan Lax is the Treasurer of PPT's Board and serves on its Finance Committee. He is an attorney in private practice. He has experience in development, environmental, governance and human rights issues in both the rural and urban contexts. He serves on the boards of a number of statutory and non-governmental organizations. He was a member of the Human Rights Violations and Amnesty Committees of South Africa's Truth and Reconciliation Commission and has served as policy advisor to the Sierra Leone TRC.

Thokozane Zulu is the Chair of PPT's Operations Committee and is a founding trustee. He is currently the KZN HR Manager for Prestige Group a division of Bidvest Group and has been involved in community development projects in Southern Pinetown.

Phumelele Kunene serves on PPT's Operations committee. She is a former Senior Lecturer of Nursing, Professional Ethics and Health Services Management at University of Zululand. She is also a co-founding member of the Open Learning Academy of Nursing Institute at the University of Zululand at Durban-Umlazi Campus where she worked as Assistant Project Coordinator and Vice Principal. She has extensive experience in clinical nursing and management of various nursing settings.

Nonhlanhla Khumalo is a Regional General Manager for the Independent Development Trust (IDT) in KwaZulu Natal. The IDT is a development management agency focusing on poverty alleviation in South Africa. She holds a BA Honours in Social Work and has been involved in community and rural development for the past 28 years.

Nica Gevers serves on PPT's Finance Committee. She is a registered Chartered Accountant. She has over 30 years' experience in senior executive and management positions in both the public and private sectors. She was the Chief Financial Officer of Umgeni Water for 10 years until September 2013. She currently serves on various audit and finance committees and also serves as a non-executive board and audit committee member of Umhlathuze Water.
Past Trustees:
---
Michael Sutcliffe (founding Trustee & past Co-chair); Vish Suparsad; Leah Gcabashe; Leonard Mfeka; Michael Archer; Sibusiso Luthuli; Makenete Maduna; Omar Latiff; Dave Smyly; and Imtiaz Vally.
Internship Programme:
---
PPT runs a small internship program. Past interns include: Nokuthula Mlambo (thereafter a PPT Project Officer), Sbusiso Ngobese, Busisiwe Buthelezi, Nkosinjani Mkhize, Pragasan Govender, Neville Mlobane , Julian Barker, Langalethu Mthembu, Lydia Mulibana, Andile Shange, Nqabenhle Hadebe, Sinethemba mthimkhulu and Bukeka Guda. PPT is also periodically involved in a mentorship programme for visiting students from other countries.